Euthanasia & Doctor Assisted Suicide
Assisted death is one of the most contentious issues of our time. Many people believe that once it is legal, it becomes settled law, i.e. it is no longer controversial. Assisted suicide laws in certain US stats such as well as Netherlands, Belgium and Canada reveal the long term consequences of legalization. We are all vulnerable.
With the 2018 publication by doctor's, administrators, and ethicists from Toronto's Hospital for Sick Children laying out policies and procedures for administering medically assisted death to children, (including scenarios where the parents are not informed until after the child dies), the need for public awareness regarding what is at stake has never been greater.
Euthanasia Prevention Coalition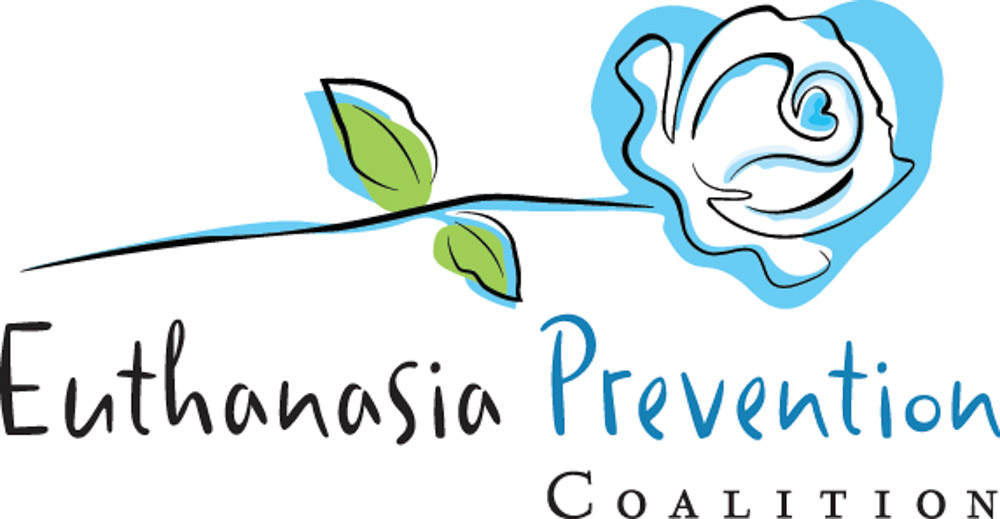 The Right to Life Association of Thunder Bay and Area supports the work of The Euthanasia Prevention Coalition.
The purpose of The Euthanasia Prevention Coalition includes:
To preserve and enforce legal prohibitions and ethical guidelines prohibiting "mercy killing.
To increase public awareness of hospice/palliative care.
To promote improvement in the quality and availability of hospice/palliative care, and effective methods of controlling pain and suffering.
To develop and build compassionate care community services as alternatives to "mercy killing."
To educate the public on the harm and risks associated with the promotion of euthanasia and assisted suicide through the use of pamphlets, information seminars, media campaigns and research articles.
To co-ordinate and disseminate research and information on issues related to euthanasia and Assisted suicide.
To represent the vulnerable and where appropriate, advocate before the courts on issues related to euthanasia and assisted suicide.
Learn more about the work the do by visiting their website here:
https://www.epcc.ca/
Compassionate Community Care
Do you need help understanding the medical advice you have been given?
Do you need help navigating our complex healthcare system?
Were you denied basic medical or personal care?
Do you have questions related to life support measures?
Do you need support through a chronic care or end-of-life journey?
Are you concerned about the care your loved one is receiving?
The organization Compassionate Community Care can help.
Their services are confidential and free.
Call them at 1-855-675-8749 or email them at info@beingwith.org.
For more information visit their website at http://www.compassionatecommunitycare.org
A Dunn/Media Production, Fatal Flaws is a powerful documentary film by Canadian broadcaster and filmmaker Kevin Dunn.  It presents a thought-provoking journey through Europe and North America to ask the fundamental philosophical questions of our time:  should we be giving doctors the right in law to end the life of others by euthanasia or assisted suicide? Including powerful testimonies and expert opinion from both sides of the issue, the film uncovers how these highly disputed laws affect society over time.
"This film is not out to demonize doctors, advocates –  or anyone for that matter. In fact, most doctors want nothing to do with assisted death. However a small minority do, and the number is  growing.  Rather, this film is about the adoption of – and resistance to – a new cultural philosophy that may affect you at the most vulnerable time of your life."
Watch the official film trailer here:
You can read more about the film here: http://fatalflawsfilm.com
If you are interested in organizing a small or large group screening of this film please contact us and we can coordinate the event for/with you.